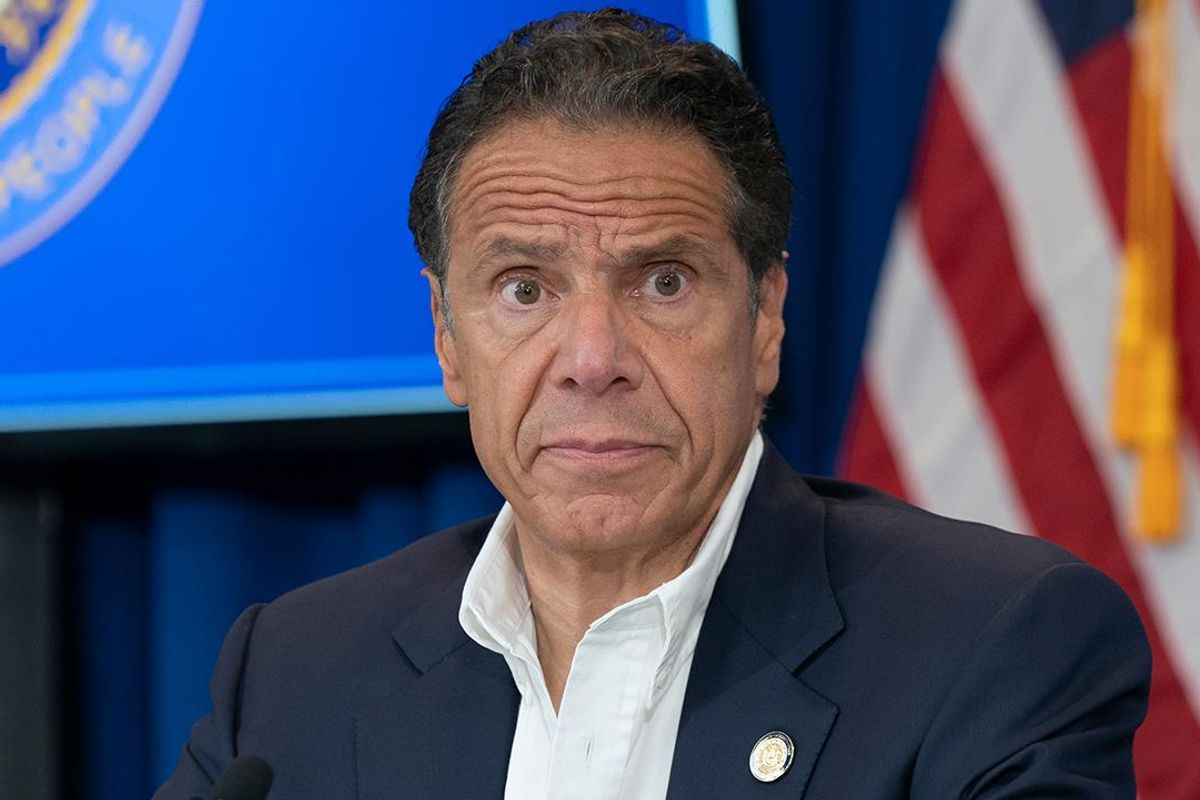 At the rate Andrew Cuomo is going, the media will need to work overtime finding dumb things to hit Ron DeSantis for. The trouble for Chris's Idiot Brother started with a report from New York Attorney General Letitia James, claiming the governor undercounted nursing home deaths due to COVID. It was later reported his administration lied about the numbers because President Trump may have been mean about them. Now according to the New York Times, there is a SECOND former aide accusing Cuomo of sexual harassment.
Five key points:
1. The story began when Charlotte Bennett tweeted out support for Lindsey Boylan, the first accuser. The Times reached out to Bennett about sharing her story.
2. Bennett is a survivor of sexual assault, a fact that Andrew Cuomo creepily (and allegedly) seemed focused on.
"The way he was repeating, 'You were raped and abused and attacked and assaulted and betrayed,' over and over again while looking me directly in the eyes was something out of a horror movie," she wrote in a second text to her friend. "It was like he was testing me."
3. One June 5th, Cuomo allegedly asked Bennett if she was monogamous and ever had sex with an older man.
A friend of Ms. Bennett's, a former Cuomo administration official, said he had spoken to her shortly after the June 5 episode. He confirmed the contours of her account, saying that she had made it clear to him that she believed the governor wanted to have sex with her.
4. Cuomo calls the accusations "untrue," claiming he, "never made advances toward Ms. Bennett, nor did I ever intend to act in any way that was inappropriate."
5. The New York GOP issued this statement:
"In 2018, Andrew Cuomo demanded then-Judge Kavanaugh submit to a lie detector test and said victims must be believed. We don't need another one of his infamous whitewashed reports. These serious and disturbing allegations indicate a pattern of abuse that must be investigated outside of the governor's reach. We have an independently elected AG for a reason--Attorney General Tish James needs to do her job."
The accused have the right to defend themselves. Yes, even when the accused is as big of a dick as Andrew Cuomo. The letters "AG" are well known in New York politics to stand for "aspiring governor," so we'll see what her move is. Or if she even makes one. There's also the chance the mainstream media will have forgotten about this by Monday morning, looking for any excuse to talk about anything else. We shall see.

February 28, 2021 at 07:38AM - Brodigan
Andrew Cuomo Accused of Sexual Harassment by a SECOND Woman: 5 Things to Know
Click the headline to read the full report at Louder With Crowder