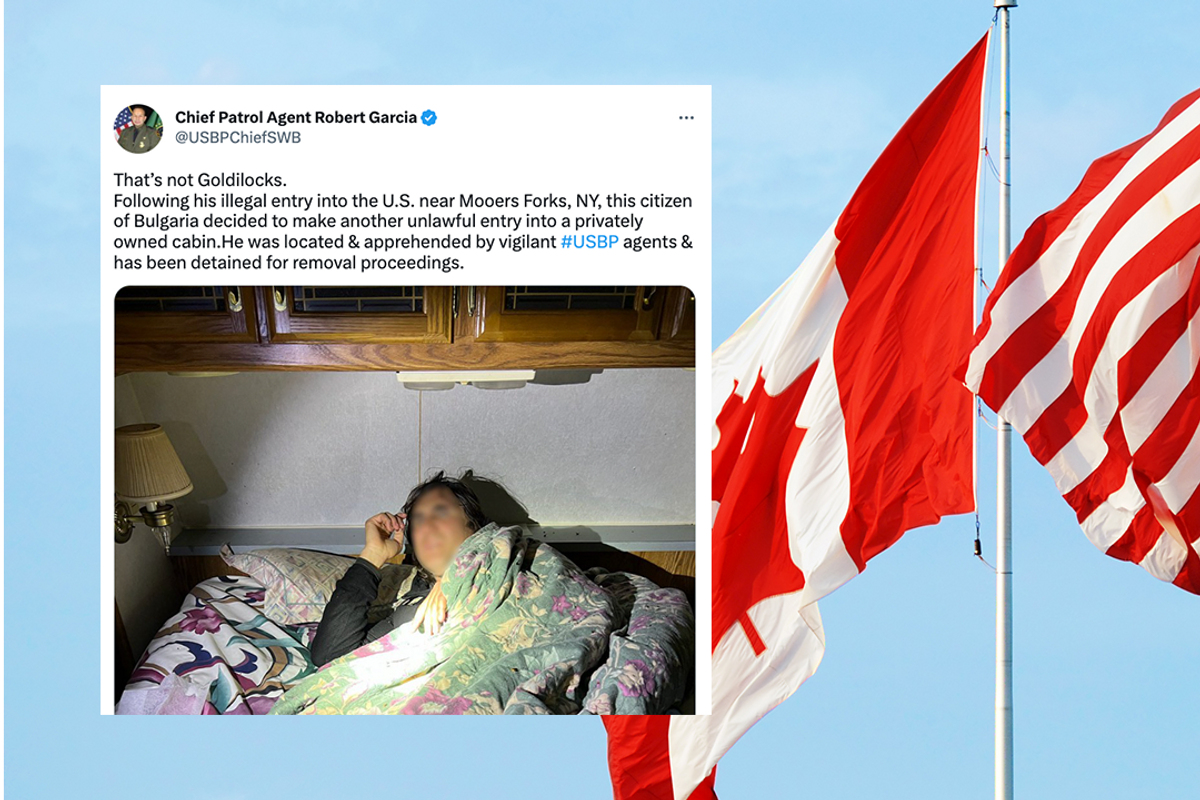 It's not just the southern border facing a swarm of illegal immigrants- our northern states are also being bombarded. As evidenced by this illegal immigrant found in a resident's bed.
Border Patrol Agents reportedly found the Bulgarian migrant in a bed near Mooers Fork, New York, which is in the northernmost part of the state. After he crossed the border, he broke into a private cabin and made himself at home.
Chief Border Patrol Agent Robert Garcia explained the news on Twitter, writing, "That's not Goldilocks. Following his illegal entry into the U.S. near Mooers Forks, NY, this citizen of Bulgaria decided to make another unlawful entry into a privately owned cabin. He was located & apprehended by vigilant #USBP agents & has been detained for removal proceedings."
I love how irritated he looks in the photo, even with his face blurred. He really just looks pissed that Border Patrol interrupted his nap. The nerve on those guys, securing the border and all.
None

— (@)
Residents of the Swanton sector, which includes parts of New York, New Hampshire, and Vermont, told Daily Caller that they are being overwhelmed by illegal immigrants. One said, "I participated in reporting 16 [illegal immigrants] in the month of January that had walked through and gotten picked up. Most of them I would say were either Mexicans or Guatemalans and the occasional Romanians." Another said he found a mother and baby in his truck during frigidly cold weather. And it makes sense, given that the Swanton sector has reportedly experienced an 845% increase in migrant apprehensions.
I always just assumed our northern border was more secure than the southern, since I didn't hear about it too much. But I guess I was wrong. Which is concerning, because it means we're heading towards not having any borders at all. And a sovereign country can't really exist without those - that's kinda the whole point of being a sovereign country.
March 21, 2023 at 08:51AM - Lily Hayes
Apparently, our NORTHERN border is so overwhelmed by illegal immigrants, one of them turned up in a resident's bed
Click the headline to read the full report at
Louder With Crowder