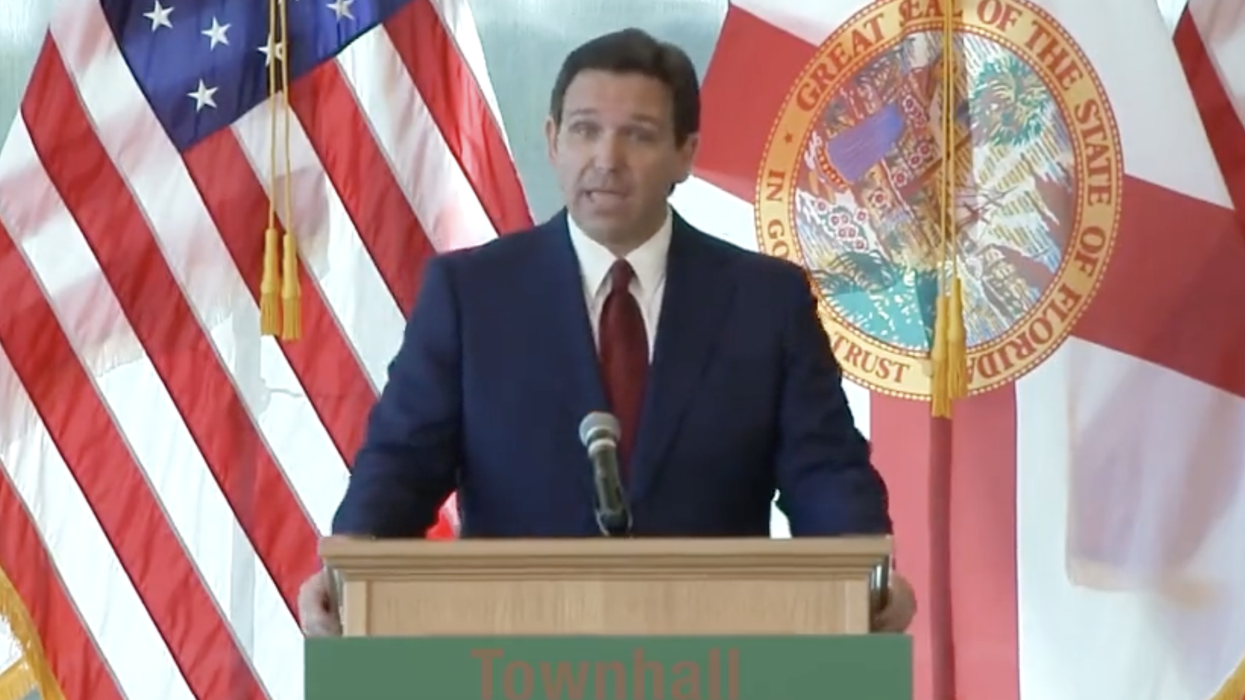 Donald Trump supporters and NeverTrumpers in the media were demanding Ron DeSantis speak out on Trump's rumored arrest. They will both be happy to know that Tiny D put down his meatballs long enough to address the situation.
To recap, Donald Trump started a rumor over the weekend that he was going to be arrested on Tuesday over an investigation conducted by Soros-funded Manhattan District Attorney Alvin Bragg. The grand jury is listening to more witnesses, so if there is an arrest it most likely will not happen tomorrow. DeSantis was asked about the investigation today.
"I don't know what goes into paying hush money to a porn star to secure silence over some type of alleged affair. I can't speak to that."
Long story short, the Soros-funded Manhattan DA Alvin Bragg, a man known for turning felonies into misdemeanors, is turning a misdemeanor into a felony with the claim Trump paid off a porn star he allegedly had an affair with, over a minute technicality on how the money exchanged hands. So minute, even the Biden Justice Department thought it wasn't worth investigating.
DeSantis went on to say he didn't know what was going to happen, but that Bragg's actions were an example of pursuing a political agenda and weaponizing his office. "He has downgraded over 50% of the felonies to misdemeanors, he says he doesn't even want to have jail time for the vast majority of crimes. [...] If you have a prosecutor who is ignoring crimes happening every single day in his jurisdiction and he chooses to go back many, many years ago to try to use something about porn star hush money payments, that's an example of pursuing a political agenda and weaponizing the office."
The Florida governor concluded by saying he has"no interest in getting involved in some type of manufactured circus by some Soros DA." Alvin Bragg is trying to virtue signal; to his base by creating a media circus. DeSantis has real issues to focus on in Florida.
Editor's Note:
It's official. MugClub. Is. Back.
Everyone here at the team is thrilled to inform you that MugClub relaunches on March 20, 2023. It is bigger, it is better, it is more affordable, it will include MORE content than ever AND it's powered by Rumble!
Did I mention that the annual price has been lowered from $99 to $89?
March 20, 2023 at 10:54AM - Brodigan
"I don't know what goes into paying a porn star...": DeSantis breaks silence on rumored Trump indictment
Click the headline to read the full report at
Louder With Crowder