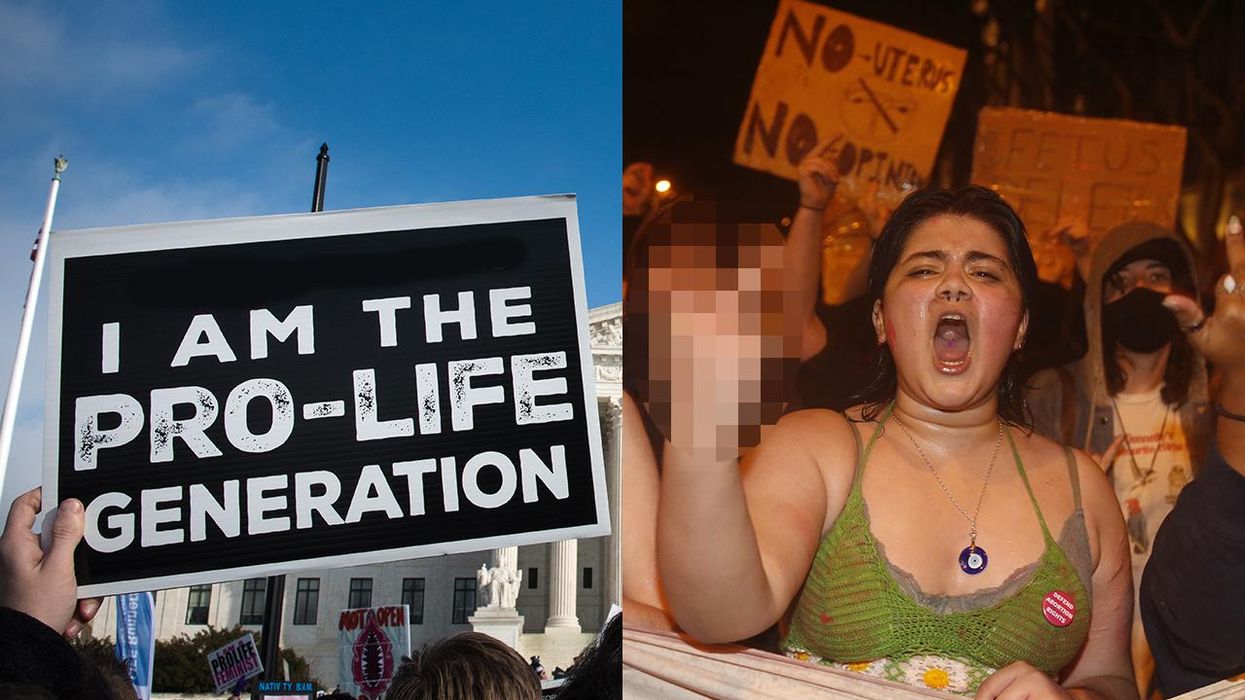 Democrats have several reasons to be fearful this November, staring down the red supernova that's sure to lose them the Senate and, hopefully, the house. I say "hopefully," but with poll results like those coming from the Washington Post, "hopefully" is starting to look like "probably." (h/t Townhall)
According to a poll released by WaPo, the decision in Dobbs, which overturned Roe v. Wade and sent the decision of abortion back to the states, has had the opposite effect for which the Democrats had hoped. They thought the SCOTUS decision would fire up the base and send them to the polls. "Reelect we useless dolts in November, and we'll make sure abortion is codified into law!" (They can't do that, but it's what they've been saying.)
Well, it doesn't look like the rallying cry for baby murder has worked. Those who look favorably on the decision in Dobbs are 18% more likely than pro-abortion leftists to vote in the midterms.
This is great news if you think babies should be chopped into pieces or if you're just an American who believes in freedom--which probably also means you don't think babies should be chopped into pieces.
The most violent radicals on the left--those ones attempting to assassinate justices and burn down crisis pregnancy centers--while motivated to destroy, aren't the kind of people to get off their butts to cast a vote. That's a lot of work and doesn't sound like nearly as much fun as trying to burn down a building.
Republican politicians could still screw all this up, though. Only time will tell, but barring any acts of political malfeasance or complete and utter stupidity, we should be looking pretty good come November.
The Louder with Crowder Dot Com Website is on Instagram now! Follow us at @lwcnewswire and tell a friend!

July 31, 2022 at 07:26AM - Joseph Gunderson
Poll: Pro-lifers motivated to vote in midterms, abortion-supporting leftists... not so much
Click the headline to read the full report at Louder With Crowder