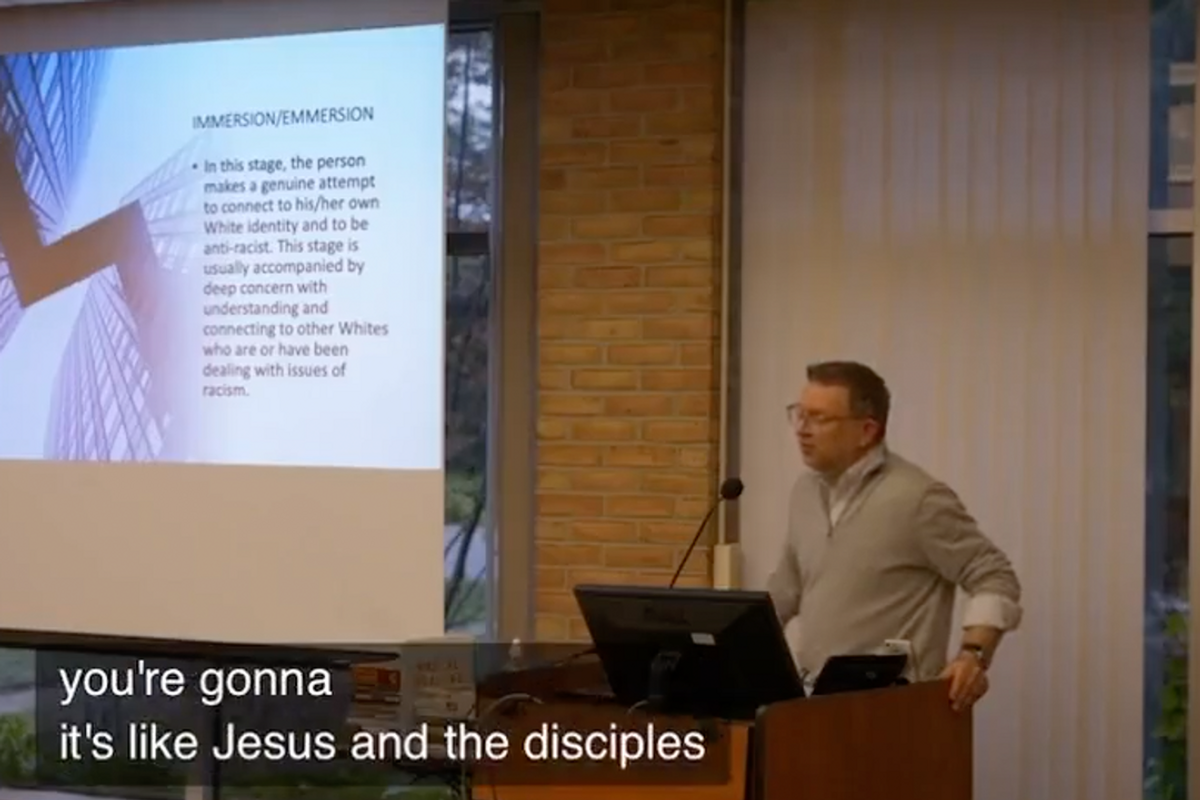 We've all known for a long time now that wokeism is the left's religion. But now they're even saying it themselves. At least they're self-aware.
Eric Nykamp, a therapist, adjunct professor, and "Anti-Racist" educator. This clip of him giving a lecture began circulating yesterday. In it, he tells the audience to think of being woke as a religious duty: "It's like you've been discipled, and you're gonna go out, like Jesus sent out the disciples 2 by 2."
In another part of the lecture, he claimed that racism is like Original Sin, because everyone will be racist until the day they die. Oh, and apparently, Heaven is actually just anti-racism. Because that makes sense.
None

— (@)
None

— (@)
But remember class, us Christians are the cultists. Believing in a Savior who died for and loves each and every person, regardless of their race. How dare we.
This type of rhetoric is so infuriating, especially when they try to manipulate Christianity and the Bible into their loony world views. Particularly concerning is this guy's assertion that everyone will be racist until the day they die. Not exactly a message of hope.
An interesting and also highly troubling take on this clip came from Xi Van Fleet on Twitter. Fleet is a survivor of Mao's Cultural Revolution in China. He wrote, "That's exactly what we did during the Cultural Rev. We were asked to denounce, not racists, but counterrevolutionaries. We were also asked to look for hidden counterrevolutionaries all around us incl. our parents. We were convinced that it was our duty to defend Mao at any cost like a religious devotion."
None

— (@)
So that's a tad concerning. But also, not surprising. Even Bill Maher said we're headed the way of Mao's China. And he's not exactly Mr. Based.
March 21, 2023 at 08:23AM - Lily Hayes
WATCH: 'Anti-Racist' Professor Claims Wokeism Is The Same As Being A Disciple Of Jesus. Oh.
Click the headline to read the full report at
Louder With Crowder