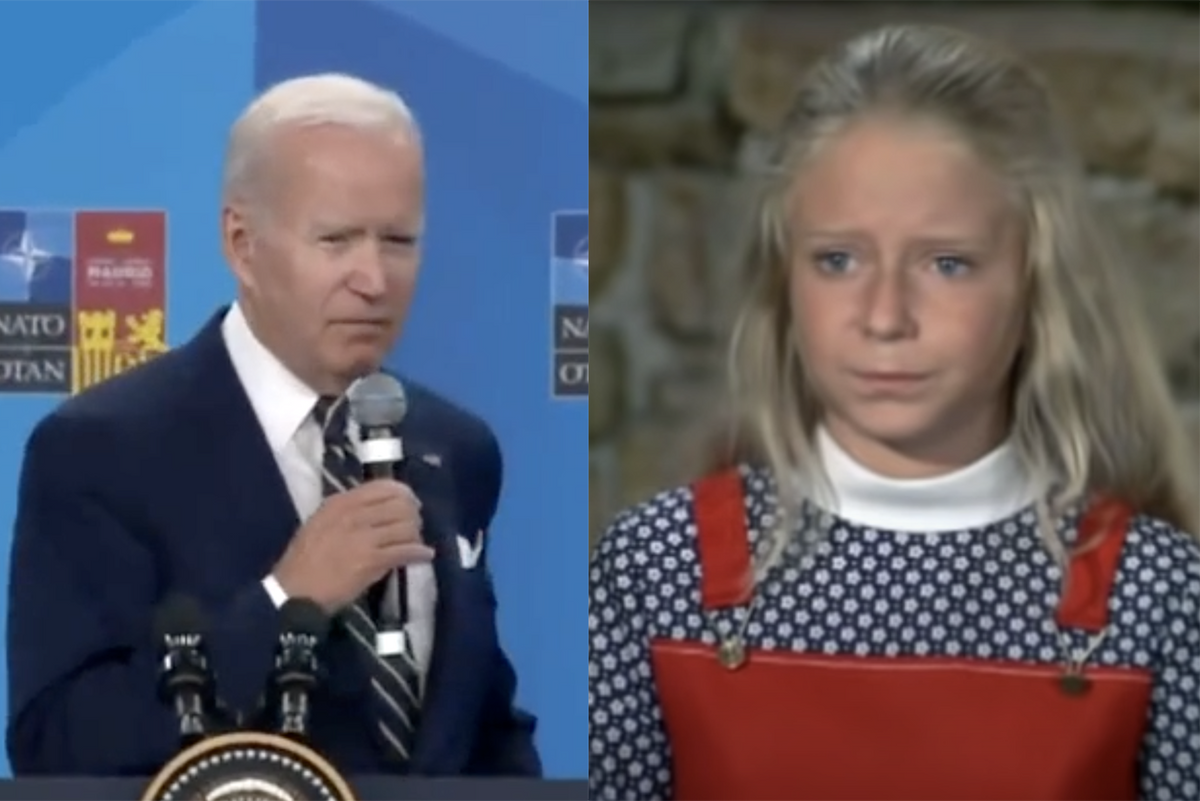 Memorable dates in American History: Sept 2, 1945, marked the end of World War II; June 14, 2022, marked the end of Roe v. Wade; And June 30, 2022, marks the end of Joe Biden's last semblance of self-awareness. The old coot literally went the full Jan Brady today and blamed "Russia, Russia, Russia" for all of his problems.
I'll save you zoomers a trip to the Google. Jan Brady was a character in the 70s TV show "The Brady Bunch." Her most famous line was whining about her prettier, more popular sister Marsha. "Marsha, Marsha, Marsha" has become a cliche used against useless people who always blame others and refuse to take any responsibility for themselves.
Watch this video of Old Man Withers talking this morning at a NATO conference and tells me if he sounds familiar.

June 30, 2022 at 09:54AM - Brodigan
Watch: Biden Goes Full Jan Brady, Literally Blames 'Russia, Russia Russia' for All His Failures
Click the headline to read the full report at Louder With Crowder