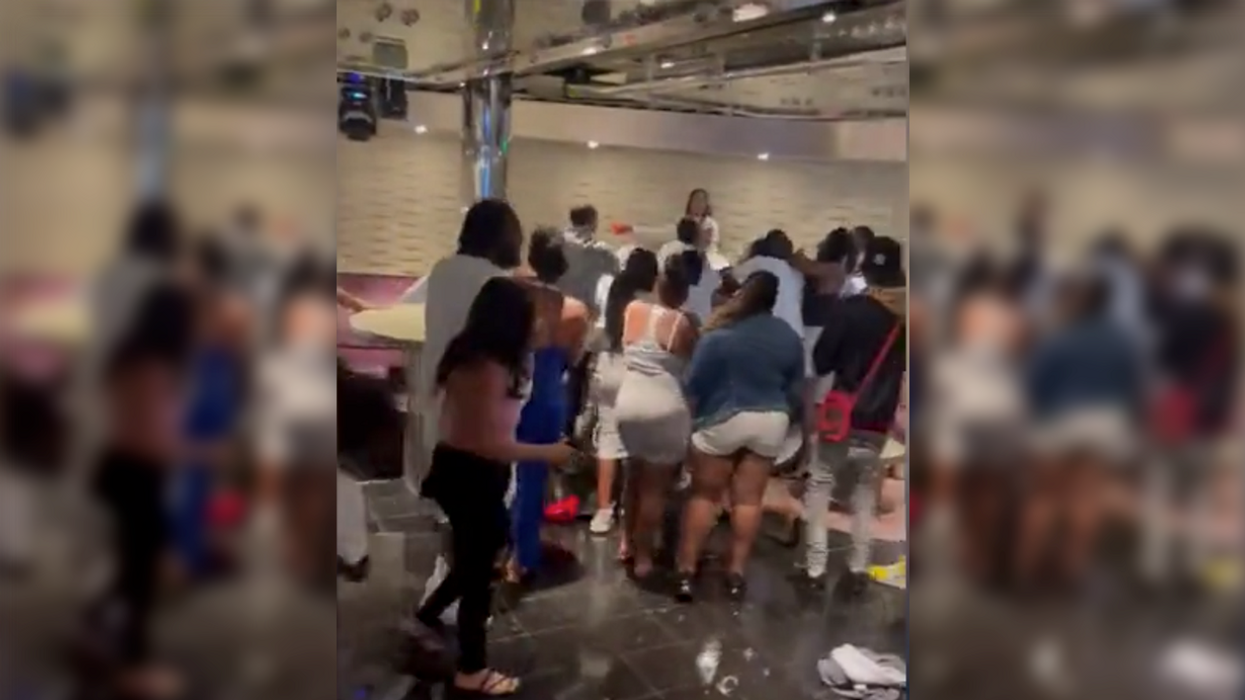 There's something about the very idea of going on a cruise that makes it very unappealing to me. Being on a boat with a bunch of strangers for a week. It doesn't sound like what I want to be doing with my vacation time. And now, I'm even more certain I'll never go on a cruise. Not after reports of a giant brawl breaking out on a Carnival Cruise just about to dock in New York.
According to the Daily Mail, on the final night of the cruise just before 2 AM, a fight broke out on the nightclub dance floor. Apparently, it was sparked by some hurt feelings over a few people taking part in what the kids are calling a threesome. The alleged threesome "upset the participants' respective partners." So I'm guessing no one who took part in the festivities was actually in a relationship. Whatever. The logistics are slightly fuzzy, but I think we all get the general idea.
It started small, but eventually, the brawl grew to include between 40 and 60 people, migrating from just the nightclub to all around the ship.
"Bottles were smashed and a woman was also cut in the melee, although no serious injuries were reported."
The ship's security attempted to quell the violence but was terribly outnumbered. Eventually, the fight did die down, and the Coast Guard was called in to escort the vessel into a port in New York where it was reportedly supposed to be docking at that time anyway.
No one was arrested. Probably because, as the Daily Mail explains, it's a jurisdictional nightmare.
"The brawl took place as the ship approached harbor in New York, but it's unclear whether the vessel was in New York, New Jersey, or international waters at the time of the fight."
This is why we can't have nice things, guys.
The Louder with Crowder Dot Com Website is on Instagram now! Follow us at @lwcnewswire and tell a friend!
Steak-FIGHT at the Golden Corral! Crowder & Dave Rip on it for 10 minutes! | Louder With Crowder www.youtube.com
June 30, 2022 at 01:15PM - Joseph Gunderson
Watch: Vacation Threesome, Scorned Lover Cause Massive All-Out Brawl on Cruise Ship
Click the headline to read the full report at
Louder With Crowder