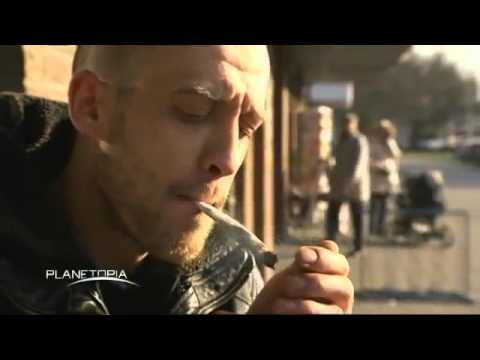 Billy needs 10 joints per day to get his extreme tics underneath
The fact that cannabis is an active medicine for many diseases is now certain. But the effect of this medicine is rarely proven as hard as with this video by Billy Wieschollek. He suffers - and not too little - from the Tourette syndrome. Because of his gigantic violent tics he can hardly do anything ... until he smokes cannabis! The metamorphosis is incredible, look yourself. The tragedy is also that Billy is a German young man and that medicinal weed in that country is still mostly illegal children's shoes ...
The muscles of Billy shoot so quickly and so violently in spasms that a normal life is impossible. In the video you see what happens when he wants to make a cup of coffee or eat a croissant. It is sometimes quite funny to see, but of course deeply sad. But fortunately there is one medicine that turns this impossible life of Billy into 180 degrees: cannabis!
Now watch this shocking video of a Tourette patient before and after smoking his medicine:
Now they are a bit more conservative in Germany than we are with weed, although Billy is among the few Germans (a total of about a hundred people) who can officially use cannabis as a medicine. At the time of this video, Billy (then 28 years old) was at the edge of his financial abyss because he was not reimbursed for his 10 daily joints. That is also why he had himself filmed at his most vulnerable moments
...10 joints per day for its tics
Cautious improvements in Germany
The fact that cannabis works and that it is a shame that it is not yet allowed anywhere in the world as a medicine, makes this funny, moving and impressive film very clear. Incidentally, even in Germany the wind is turning gently with regard to medicinal cannabis, so the time that people / patients like Billy sometimes had to travel hundreds of kilometers to Dutch coffee shops for their medicine is hopefully also over.