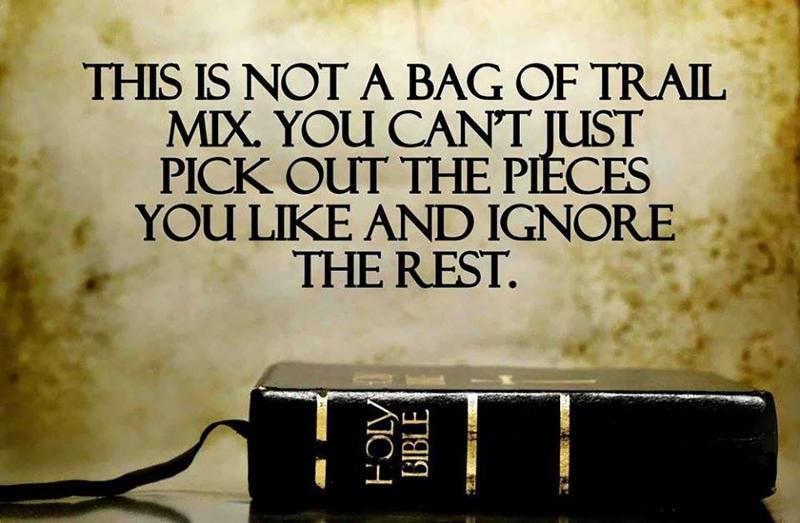 For much of the world religious freedom is an oxymoron, two words that directly contradict the other. Some countries are like North Korea, where the state is their religion and no other religion is tolerated. Then there are the Islamic States such as Afghanistan, Pakistan, Somalia, the Sudan, and most of the Gulf states. Persecution of Christians, non believers/atheists, even minor Islamic sects is the way of the land.
The Hindus in India simply looks the other way when Muslims and Christians alike are persecuted even butchered. Nigeria has Boko Haram who uses ethnic cleasing to clear the land for Muslims.
Dare you mention China were the second Holocast is in motion, this time against the Muslim minorities, whilst Christians and Falon Gong practiciners are used for organ harvesting. In Burma Churches are burned by Buddist monks. Closer to home, in Mexico the Church is under attack from drug cartels and indigenous activists. Even the first world countries like England and the rest of the E.U. countries see their countries indunadted with third world immigrants that declare no go zones and attack Christian Churches. Canada, well they arrest preachers and pastors there, keeping Churches closed in the name of the pandemic.
Here in American tough we still retain some measure of religious liberty. Sure there are challenges, the liberals have taken down iconic groups like the Boy Scouts and subverted many others. But our courts have steadfastly protected religious rights including the right not to bake a cake for a particularl lifestyle adherent or to provide abortion or even birth control as part of a company health insurance plan. And in America even non believers, atheists, and agnostics support religious liberty as one of the foundations of other Constitutional rights. Even the vast majority of Christians believe in pushing back against intolerance pushed by radical relgious groups, with the idea of our willingness to protect those with a different view or creed an anchor to our polite society.
But sometimes the freedom of religion hangs tenenously. The take down of Sadam Hussien as an example not only wiped out a secular leader/tyrant, it also led to an exodus of the Iraq Christian communities and trigged war between the Sunni and Shia, giving rise to al Qaeda which led to the horrific Islamic State. We should never forget that we live in a harsh and unforgiving world where religioius freedom is the exception not the norm.
Currently less than 50% of American citizens attend a place of worship and yet Christianity in general has a large influence on politics. This is down from around 70% back around the turn of the century. Part of this is due to forty years of liberal indoctrination in the public schools, part of it is due to the rise of the internet and rising incomes where people simply have more motivation for "me" instead of "we". Culture has changed, there is no doubt, and it is a mixed bag. But there is another reason why membership and attendence to houses of worship are declining; the rise of the radical far "Christian" right and their attempts to force their version of Christianity upon a general public that is turning more and more hostile to intolerance and forced conformity.
Statistics do say that some of the decline in attendence is generational, just over one third of millennials go to church while two thirds of those born at the end of World War II still attend Church. These days fewer Democrats attend church, a quarter less, while Independents lost 18% of their attendees, followed by around 12% fewer Republican worshipers. Politics is turning more and more secular and some believe it is a backpash against the far right religioius groups. Why is this?
Partly because we have lost the culture war in particular the part dealing with gay rights. Hollywood, the media, and those that produce our TV and even high tech have long been indoctrinated to the point where they feel that following Scripture is simply wrong or unfair. Even those that do attend what I would call normal mainstream Churches believe that everyone sins and tolerance while in this world is best and let God sort things out when the time comes.
The far religioius right's numbers have not shrunk but has stayed steady at around ten to twelve percent of the voting population. People, younger people in particular, simply choose not to be anything, they simply refuse to indentify with a religion.
What hasn't diminished is the idea that a person's religious views are sacred and no one ought to be forced to provide an abortion if it is against their religioius views, have religion pushed upon their children in the government schools, or to do business with those that demand products or services that their religion calls offensive or immoral.
There is no doubt that the far religioius right feels persecuted and in some ways they are correct. But they lose the victim status when they push back and alienate others with what is seen as intolerance and bigotry. Some Churches believe they need a bogey man, an outside influence that threatens their congregation that keeps them away from the outside world lest they be corrupted or begin to question what they have been told. A friend of mine told me a few weeks ago that at one point in his life he realized that either there was something wrong with him or something wrong with the religion he had been raised under. His change from his father's faith to his new understanding of the proper role of religion took some time but it took hold.
In the end the perception always overrides the reality in life. Americans are dead set against any sort of religioius litmus test yet politicians are forced to pick a religion or suffer the oposition attacking them and declaring them Godless. We believe that there ought to be a separation between Church and State yet we are going to ask what religion you belong to when you run for office.
Politics is the art of the possible. Right now the U.S. is so polarized and indoctrinated that Trump knew he couldn't win without the far religious right, hence Pence being the choice for vice president. Yet a huge segment of the religioius right also looks at Trump askew, trying to justify Trump's personal conduct and behaviour and their own highly intolerant views. Yet in the end, there is no where else they can go. So they had to support Trump. Or they stayed home and refused to vote and watch the liberal Democrats win.
Ultimately the Republican Party has only one way forward, tolerance must trump intolerant and bigoted world views. At this year's convention over 60% were 50 years old or older and the few new faces under that age tended to be the abolitionists, wild eyed believers that think they can turn the GOP into a theocracy and roll back tolerance and decency. We saw the last GOP administration infiltrated by zealots and we are seeing these same people trying to colonize the GOP. We ought to all get involved and offset their bigoted world view and keep the Republican Party centered and politically viable.
June 06, 2021 at 10:03PM
Fake Christians and the Republican Party
Read the full report at Sooner Tea Party.

Read More..