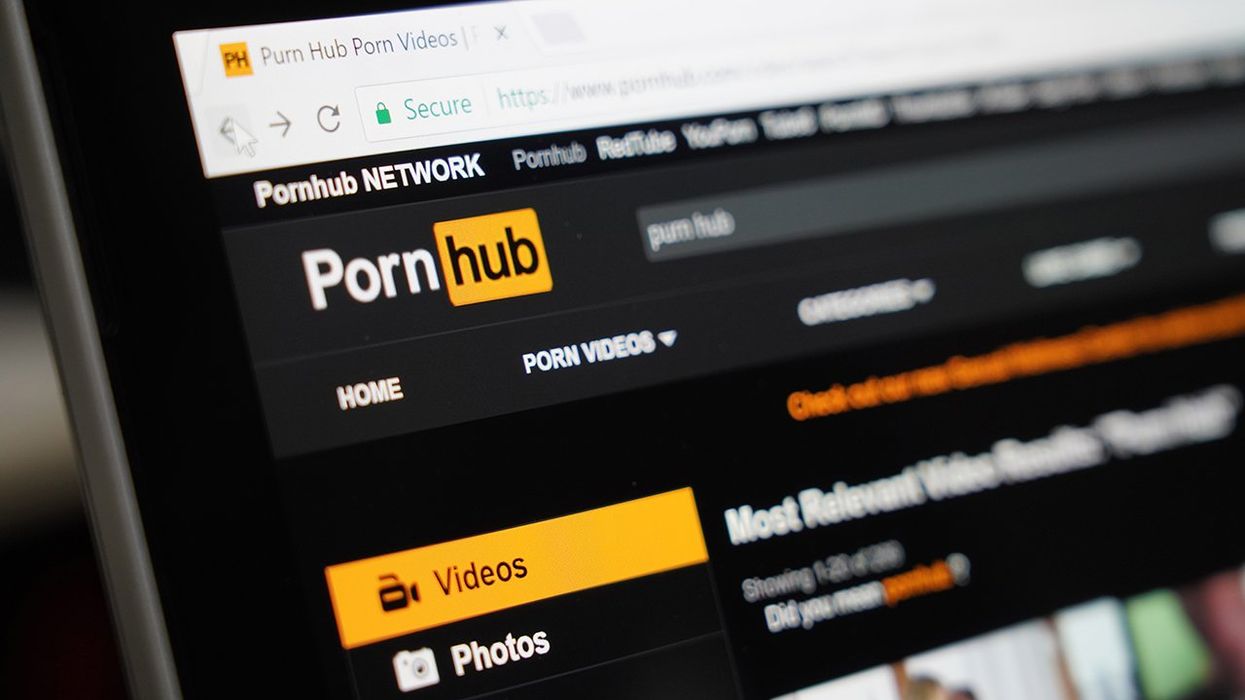 Pornhub has pulled out of Virginia. And no, it didn't spray all over the Jefferson Memorial before leaving. The -- I guess adult entertainment site -- would not abide by a new Virginia law calling on porn companies to verify users are eighteen or older.
In a statement, the company claimed that one of its biggest concerns is user safety. However: "We believe that the best and most effective solution for protecting children and adults alike is to identify users by their device and allow access to age-restricted materials and websites based on that identification. Until a real solution is offered, we have made the difficult decision to completely disable access to our website in Virginia."
When reached for comment, Virginia Governor Glenn Youngkin had this to say.
Ackshually, through a statement from the governor's office: "The governor remains committed to protecting Virginia's children from dangerous material on the internet."
The law, which goes into effect on July 1, requires porn sites to verify users are at least eighteen before they can access porn. Sites are now required to set up a process to verify a user's age, like providing their identification. Companies that don't could be hit with a civil lawsuit.
The Free Speech Coalition, which has filed lawsuits in other states, has not decided if they'll sue Virginia yet. The organization feels it's only a matter of time before these laws are overturned on free-speech grounds.
If you are so deep into the porn game you are angry or upset by Pornhub pulling out, you doubt have already found eleventy other ways to get your porn fix on the internet. You also have hairy palms, poor vision, and are no doubt a real hit with the ladies.
><><><><><><
Brodigan is Grand Poobah of this here website and when he isn't writing words about things enjoys day drinking, pro-wrestling, and country music. You can find him on the Twitter too.
Facebook doesn't want you reading this post or any others lately. Their algorithm hides our stories and shenanigans as best it can. The best way to stick it to Zuckerface? Bookmark LouderWithCrowder.com and check us out throughout the day! Also, follow us on Instagram and Twitter.
June 30, 2023 at 12:43PM - Brodigan
Pornhub pulls out of Virginia instead of abiding by new law that forced them to verify their users aren't children
Click the headline to read the full report at
Louder With Crowder