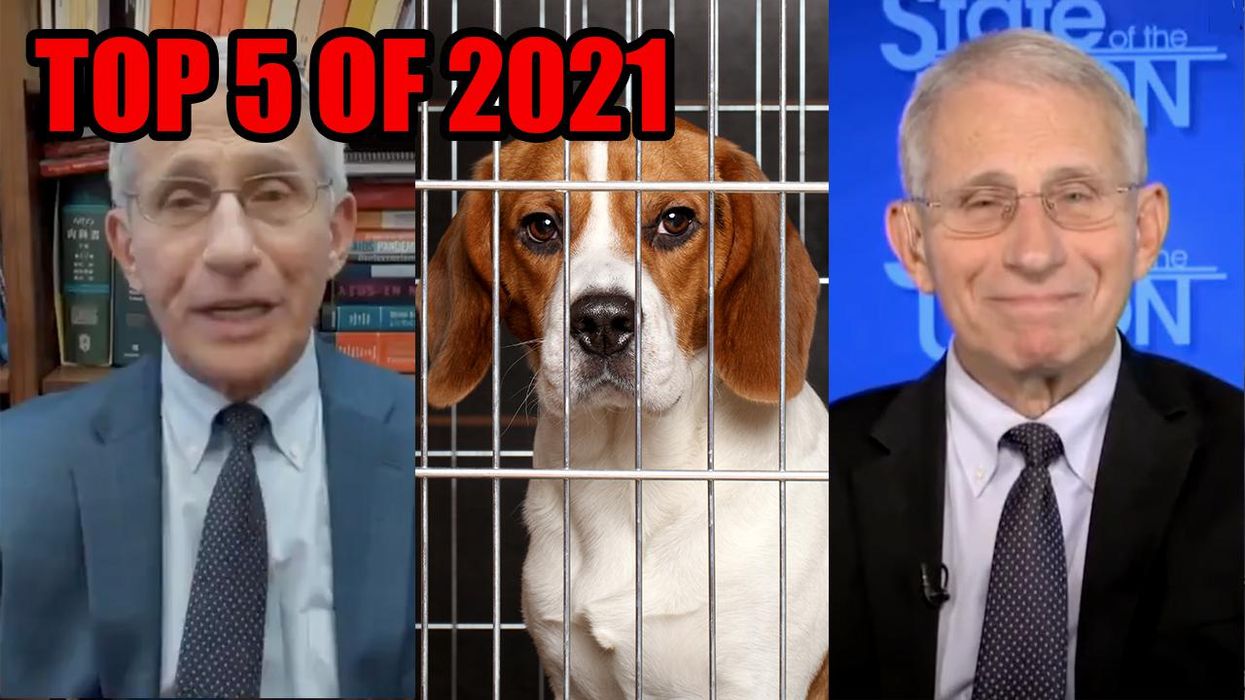 After the year we've had, there are so many reasons to despise so many people. Randi Weingarten worked tirelessly to keep schools closed indefinitely, Attorney General Merrick Garland sicked the FBI on parents (or as he knows them, "domestic terrorists"), and speaking of alphabet organizations, the CIA spent over a decade protecting pedophiles! But if there's one household name that when whispered can make one's blood immediately start boiling, it's Anthony "I'm the Science" Fauci. And here are the top five reasons why his New Year's resolution should be to go right on ahead and f*ck himself!
5.) Fauci refuses to let go of masks.
I'll never understand why anyone actually thought the masks were a good idea. I suppose people love their little illusions (delusions) that make them feel better. Certainly, Fauci loves them. He adores masks and the fear they manage to keep stoking so much that even late into 2021, even after vaccines and boosters and treatments have been developed, this chode refuses to say the proles can take off their masks and breathe fresh air again!

December 30, 2021 at 08:55AM - Joseph Gunderson
Best of 2021: People Hate ​Anthony Fauci and Here's Why
Click the headline to read the full report at Louder With Crowder