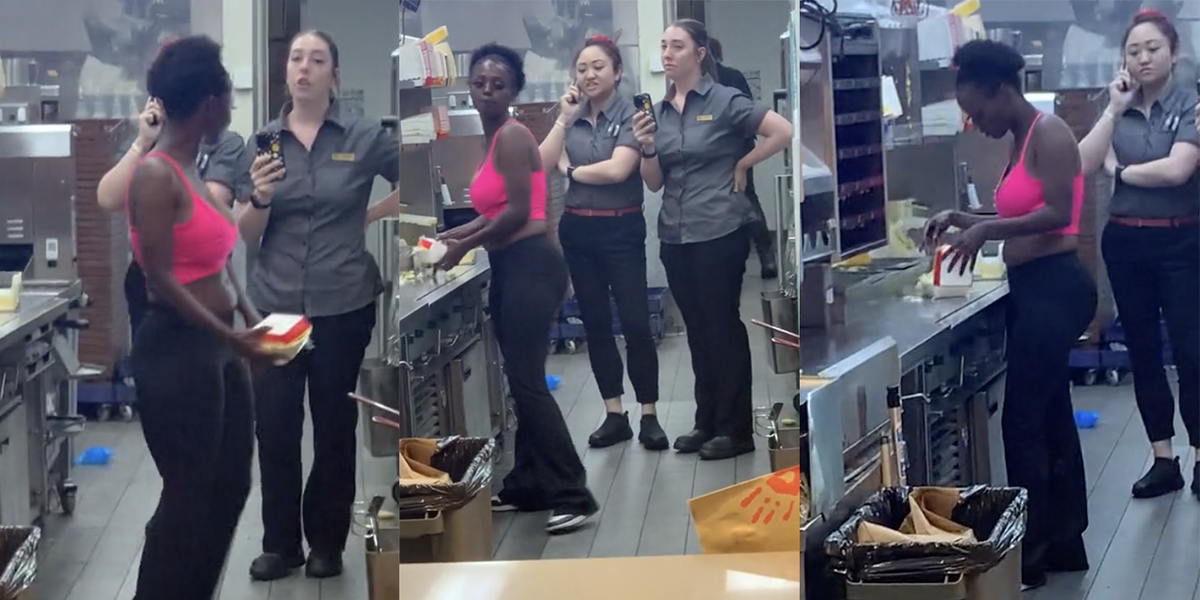 If you love watching insanity and shenanigans at fast-food eateries, 2022 was your year. The content is broken down into three divisions. You have the overall catchweight division, where all beatdowns and silliness are ranked on a pound-for-pound basis. Waffle House, of course, gets its own division. And then there's McDonalds. Which, unlike the regionally located Waffle House, is global.
It could pop off in America. Russian aficionados of McFlurries discover the hard way that the War in Ukraine has gone too far. And in Australia, a woman who isn't getting what she perceives to be proper service takes matters into her own hands.
The instigating action is unknown. I suppose it is within the realm of possibility that something was said to this woman to justify wilding out and making her own sandwich.
Rules are once you cross the counter, you're in their world and employees are allowed to start throwing hands. But this woman wasn't violent as much as angry. I'm guessing chemically altered too. At that point, if I'm working I'm letting her have the run of the place while I take my fifteen-minute break. Or take out my camera for when she does something internet worthy. They have managers to handle the crazy people. I'm only there to flip burgers and tell people the soft-serve ice cream machine is still broken.
Unfortunately, for all the trouble that went into making her own McCrazy sandwich, she never got to eat it. The law caught up with her and she was removed from the premises. She's Burger King's problem now.
Editor's Note
LwC is on Substack now! Each day we overwhelm your brains with the content you've come to love from the Louder with Crowder Dot Com website.. but algorithms hide our ranting and raving as best they can. The best way to stick it to Big Tech? Subscribe to For the Content!

December 31, 2022 at 10:27AM - Brodigan
'I will beat you up and I'll leave': Crazed woman wasn't lovin' it at McDonald's so she made her own Big Mac
Click the headline to read the full report at Louder With Crowder