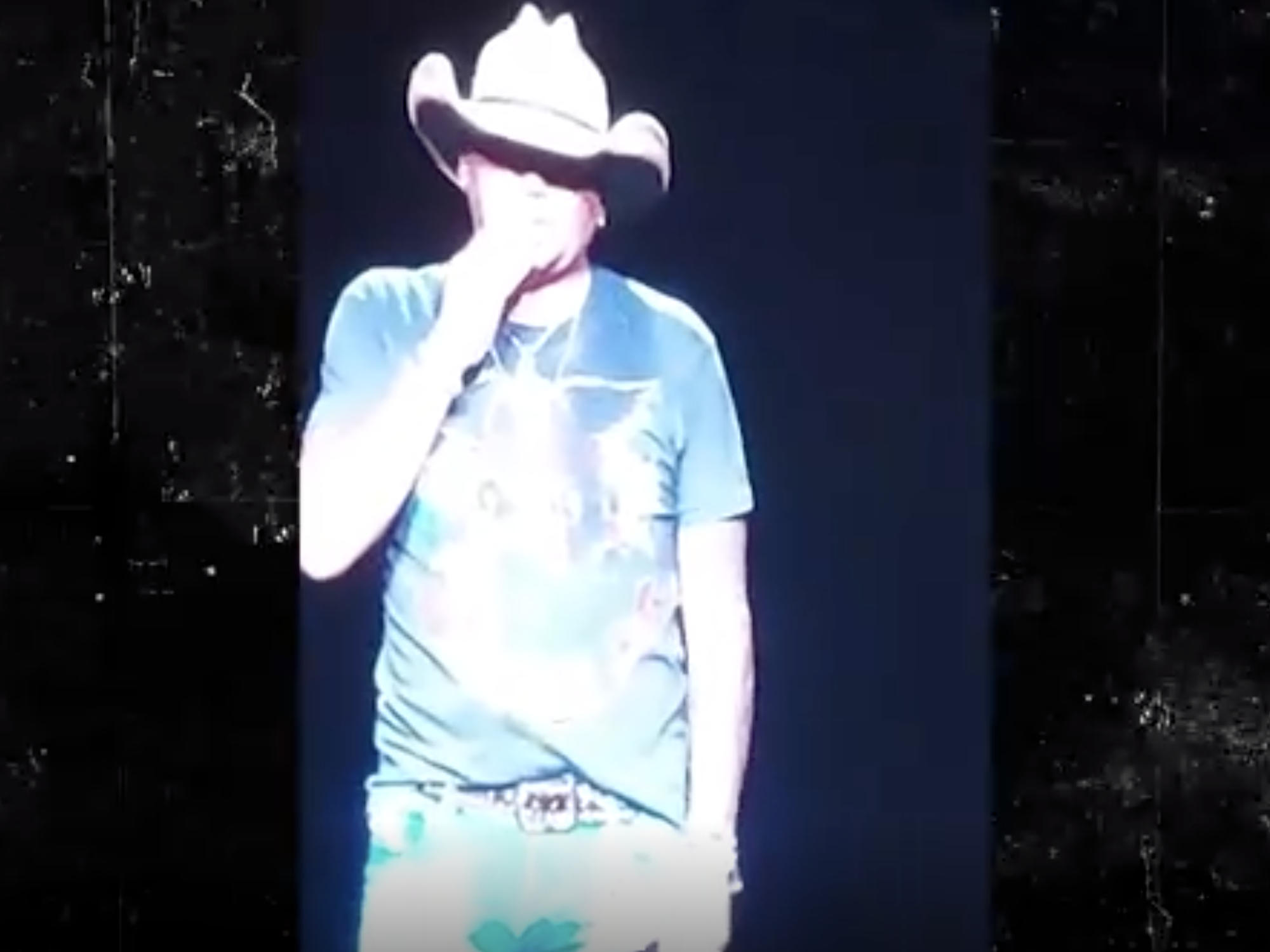 Jason Aldean took his tour to the liberal state of Massachusetts. One would think, judging by the elitist reaction to "Try State in A Small Town" that the crowd would boo him off the stage. Or at least put on some performative outrage outside of the concert. Nope. As it turns out, the small town of Mansfield, Massachusetts it's down with Aldean's message.
Aldean was fired up. As was the crowd.
— (@)
Aldean mentioned the 2013 Boston Marathon bombing and how Boston came together as a "large' small town, adding that had anyone found the two bombers before the cops did they would have beat the sh*t out of them. The audience exploded over that one, though I'm sure if I fired up the Google I could find a journalismer blasting him.

Aldean continued, "This is not about race, it's about people getting their shit together and acting right, and acting like they've got some common sense."
Aldean concluded, "I don't give a shit what color you are. If you're acting out, burning down buildings, costing taxpayers all this money, just for you to go and show that you're pissed off, to me, I just don't get that. We are just never going to see eye-to-eye on that."
The media has since moved on to a twenty-one-year-old Toby Keith song to get their fix of faux outrage.
Aldean continues to see sales and plays of "Try That in A Small Town skyrocket, even after the production company was given a "polite ultimatum" to remove six seconds from the video.
><><><><><><
Brodigan is Grand Poobah of this here website and when he isn't writing words about things enjoys day drinking, pro-wrestling, and country music. You can find him on the Twitter too.
Facebook doesn't want you reading this post or any others lately. Their algorithm hides our stories and shenanigans as best it can. The best way to stick it to Zuckerface? Bookmark LouderWithCrowder.com and check us out throughout the day! Also, follow us on Instagram and Twitter.
July 31, 2023 at 05:38PM - Brodigan
Jason Aldean's pro-American speech fires up even a blue-state audience: "It's about people getting their s*** together"
Click the headline to read the full report at
Louder With Crowder