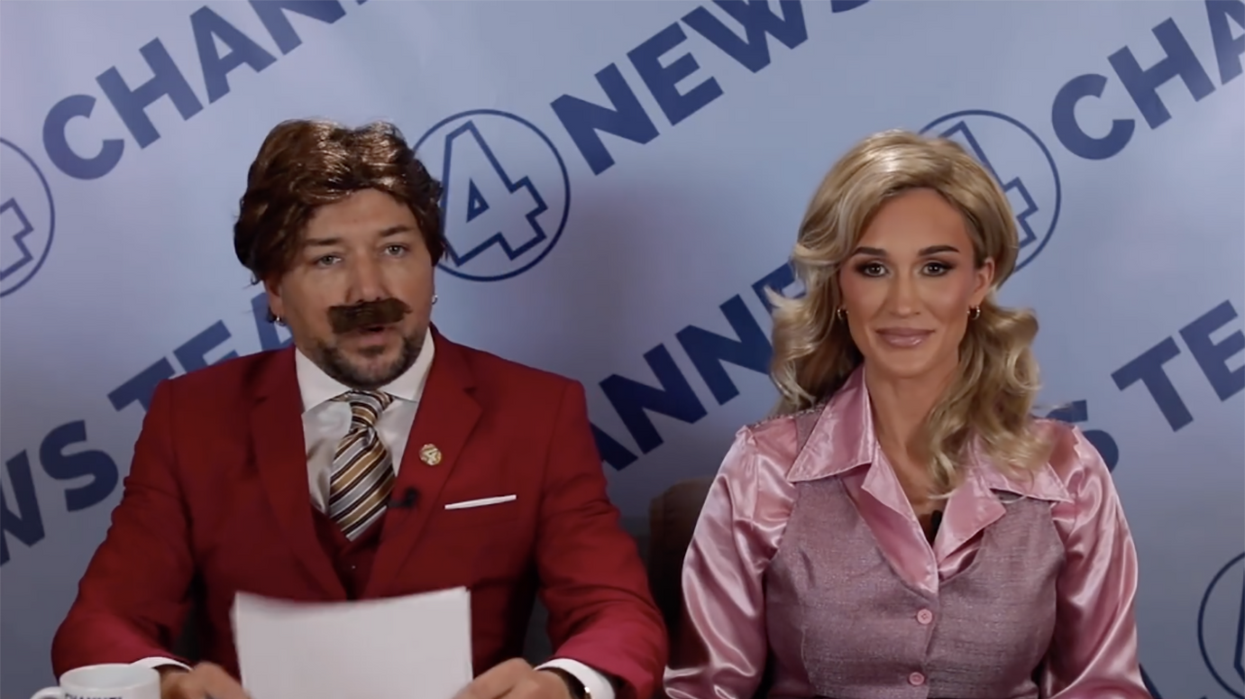 Jason Aldean and Brittany Aldean know all too well about being attacked by fake news. Especially, fake news resulting from an Instagram post. It makes all the sense in the world for them to dress up as Anchorman: The Legend of Ron Burgundy for Halloween and post a parody on Instagram
I know the internet is going crazy for Diddy's Joker costume. I'll give this a close second.
We are 80% of the time unbiased 100% of the time.
They even squeezed in a Luke Bryan cameo. Ten bucks say he recorded that on Sunday after reading the news and before enjoying the outdoors with his kids.
Brittany had the money quote:
Apparently, according to Brittany's recent tweet, she hates all animals. It's based on the tweet that said "I love dogs." Sounds like a PR nigjhtmare.
This is a snarky reference to Brittany Aldean making a joke on Instagram, fellow country star Maren Morris refusing to calm down about it, and Jason's long-time PR team dropping him as a result. Proving once and for all that the Aldeans do. not. give. a. F*CK.
Well done by all involved. Now if you'll excuse me, I need to check my kid's Halloween candy for rainbow fentanyl. I think I'll start with the Milky Ways. Those are my favorites.
Editor's Note
LwC is on Substack now! Each day we overwhelm your brains with the content you've come to love from the Louder with Crowder Dot Com website.. but algorithms hide our ranting and raving as best they can. The best way to stick it to Big Tech? Subscribe to For the Content!

October 31, 2022 at 03:15PM - Brodigan
Jason and Brittany Aldean crush Halloween with this 'Anchorman' video mocking fake news, recent Instagram drama
Click the headline to read the full report at Louder With Crowder