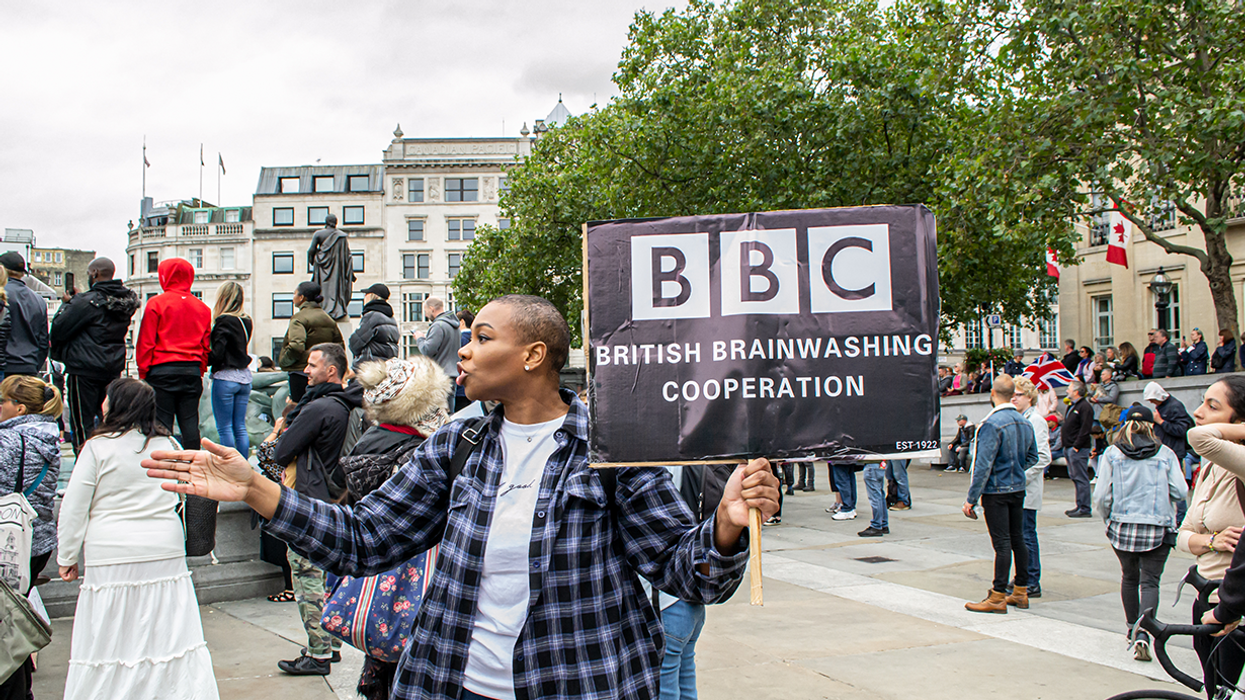 It is astonishing how many men who claim to be women--"transgenders," the left likes to call them--turn out to be violent rapists of ACTUAL women. And while the left attempts to square that circle (how a "woman" with a penis manages to rape an actual woman with a vagina), most of them probably wouldn't put the feelings of the rapist over the testimony of the rape victim. Unless, of course, it's the BBC. Then they have to take special care not to "misgender" the rapist.
This is exactly what happened when the BBC revised the quotations included in a 2021 story about an allegedly transgender "woman" who forced himself on lesbian women.
As reported by the Daily Caller, the quote now reads:
"[They] threatened to out me as a terf and risk my job if I refused to sleep with [them]," the purportedly altered victim quote read. "I was too young to argue and had been brainwashed by queer theory so [they were] a 'woman' even if every fibre of my being was screaming throughout so I agreed to go home with [them]. [They] used physical force when I changed my mind upon seeing [their] penis and raped me."
Those theys and thems were originally male pronouns, "but the woke bros at the news website wanted to make them female because of misgendering."
As an English major, it already makes me want to vomit the way the woketards butcher the English language, but the fact that they did so while changing the testimony of a rape victim telling her story in order to spare the f*cking feelings of a violent rapist is enough to make anyone see red.
The BBC didn't respond to the Caller, but then what exactly could they say to defend such idiocy?
The Louder with Crowder Dot Com Website is on Instagram now! Follow us at @lwcnewswire and tell a friend!

May 31, 2022 at 01:31PM - Joseph Gunderson
BBC Edits Quotes From Rape Victim When the Victim Used 'Wrong Pronoun' for Attacker
Click the headline to read the full report at Louder With Crowder