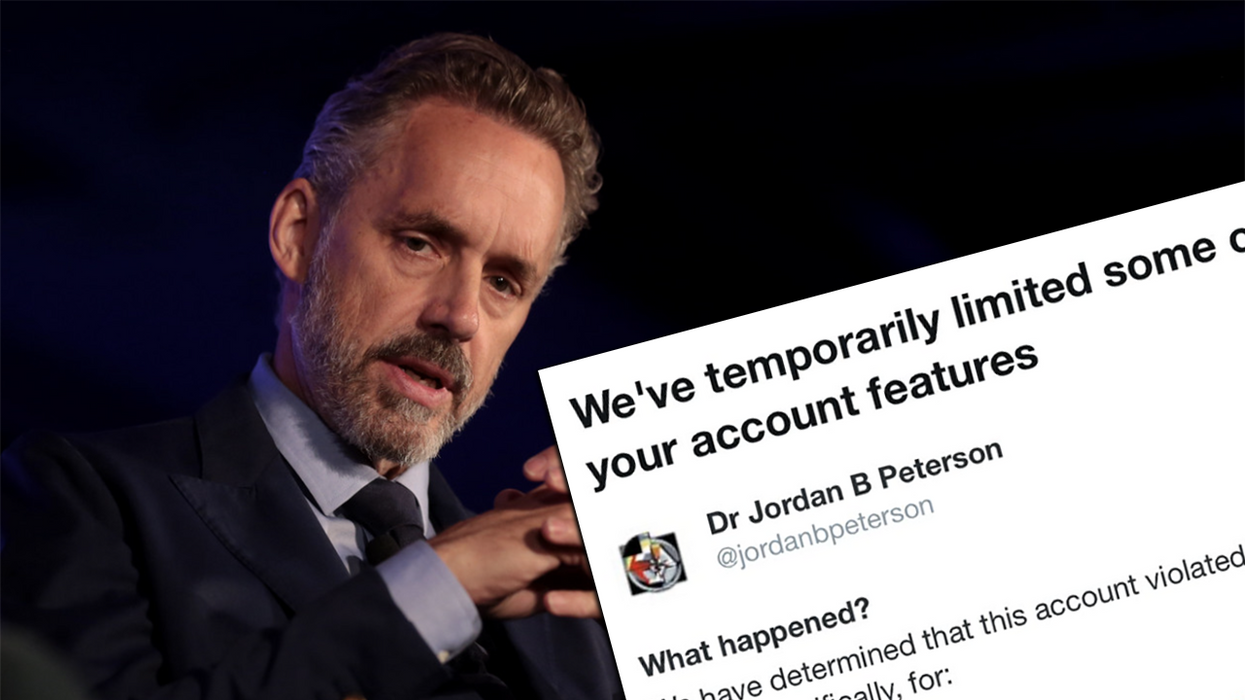 Don't expect to see Jordan Peterson back on Twitter any time soon. His temporary suspension may as well be a permanent ban because Peterson says he would rather die than delete the offending tweet.
To recap, Peterson was suspended for tweeting: "Remember when pride was a sin? And Ellen Page just had her breasts removed by a criminal physician." By Ellen Page, he means current actor Elliot Page. Elliot used to be the insufferable actress and activist Ellen Page. But in 2020, he transitioned into Elliot Page and is now a man.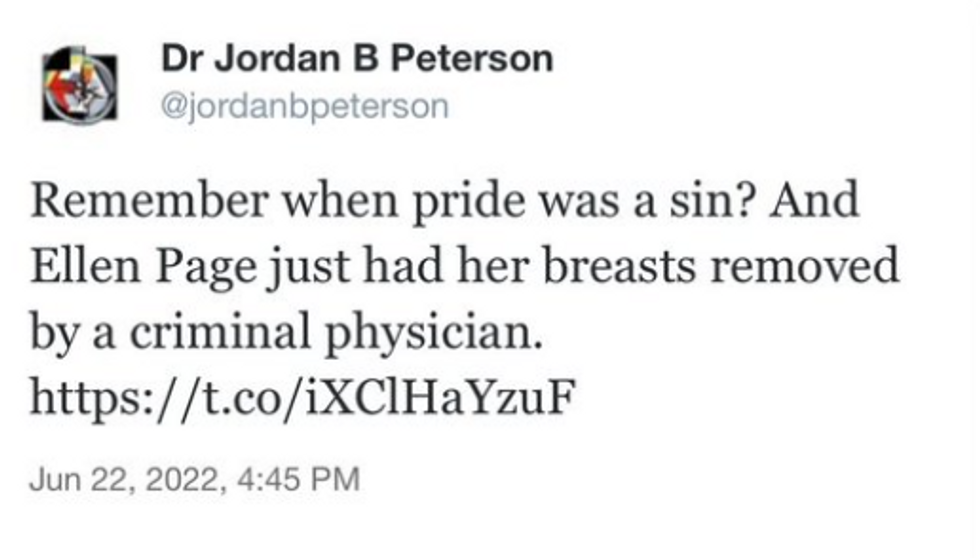 If you tweet something an employee of Twitter doesn't like, they will sometimes suspend your account until you delete your tweet and admit you were wrong to tweet it. It's what they did to the New York Post when they posted the original Hunter Biden story. The Babylon Bee is still suspended for a tweet making fun of a Biden White House official.
Peterson tells the National Post that his tweet was an irritated response to one of the latest happenings on the increasingly heated culture-war front. And his suspension is Twitter being Twitter. "There are no rules on Twitter except don't do what we don't like today. They are always applied post hoc by algorithms and idiots bent on maintaining their woke superiority."
Elon Musk is in the process of purchasing Twitter, an app he feels has not been living up to the standards of free speech in society. He has also said the left-wing political bias of the company helps fuel a lack of trust in the employees, the algorithms, and the fair application of Twitter's alleged "rules."
The Louder with Crowder Dot Com Website is on Instagram now! Follow us at @lwcnewswire and tell a friend!

June 30, 2022 at 04:58PM - Brodigan
Jordan Peterson Responds to Twitter Suspension: I'd Rather Die Than Delete Elliot Page Tweet
Click the headline to read the full report at Louder With Crowder