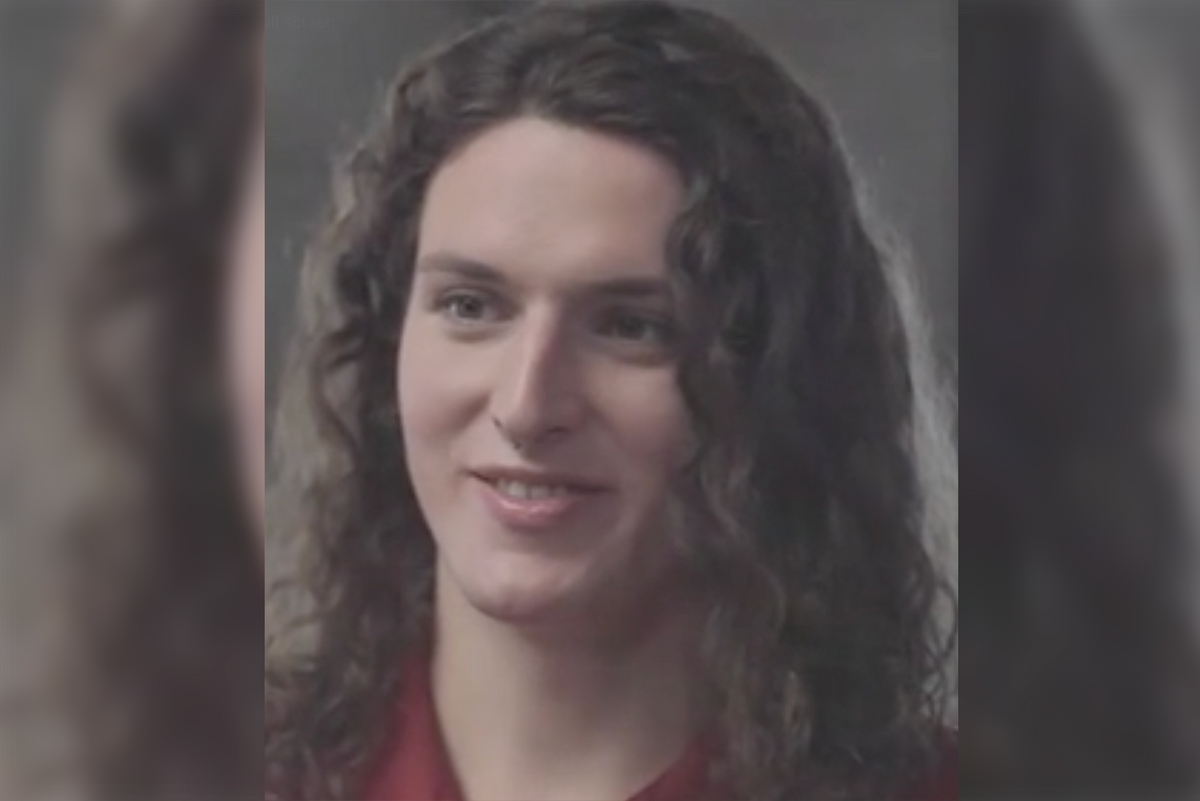 NCAA champion swimmer Lia Thomas broke her silence over her controversial victory on Good Morning America. The controversy stems from Thomas, who was born a biological boy and competed as a biological boy, was now competing against biological girls.
She went from being ranked #462 as a male swimmer to #1 as a female swimmer. One side of the argument points to science and biology, and that after being born a male and going through puberty as a male, it gives an unfair physical advantage to girls who were born girls and didn't go through puberty as boys. The other side of the argument calls the first side transphobic.
That includes Lia, who told GMA, "You can't go halfway and be like 'I support trans people but only to a certain point.'" She also said "competing with men, I was miserable" when she ranked #462.
Coincidentally, this interview comes a few days after a New York Times article where medical professionals said Thomas DOES have an unfair advantage. Michael J. Joyner, a doctor from the Mayo Clinic, stated "There are social aspects to sport, but physiology and biology underpin it. Testosterone is the 800-pound gorilla." Theoretically, Lia would have a lot more testosterone after puberty. More so than a biological female who did not go through puberty as a male.
Joyner went further on GMA, saying, "'Body size, hand size, foot size, bone density [are all factors] but the main thing is the interactions of exercise training and muscle. I think that evidence so far would suggest a period of a year, two, three or even four years [of hormone therapy] is insufficient."
Thomas admits to not being a medical professional but disagreed with the medical professionals anyway: "'I'm not a medical expert but there's a lot of variation among cis female athletes. There are cis women who are tall muscular and have more testosterone. Should that also disqualify them?"
The "tall" part could have been a dig at Martina Navatralova, who was quoted in the NYT article. Navatralova is a champion glass ceiling-shattering lesbian tennis star, who is now a TERF (trans-exclusionary radical feminist) for speaking out against biological men competing against biological women. Navatralova told NYT, "So I'm a 'TERF' — OK, that's the way you want to go?" I played against taller women, I played against stronger women, and I beat them all. But if I faced the male equivalent of Lia in tennis, that's biology. I would have had no shot. And I would have been livid."
Thomas says she hopes to compete in the Olympics. In the meantime, she is happy living her best life.
The Louder with Crowder Dot Com Website is on Instagram now! Follow us at @lwcnewswire and tell a friend!

May 31, 2022 at 09:16AM - Brodigan
Lia Thomas Breaks Silence, Disagrees with Medical Pros Who Say She Has Unfair Advantage Over Biological Girls
Click the headline to read the full report at Louder With Crowder