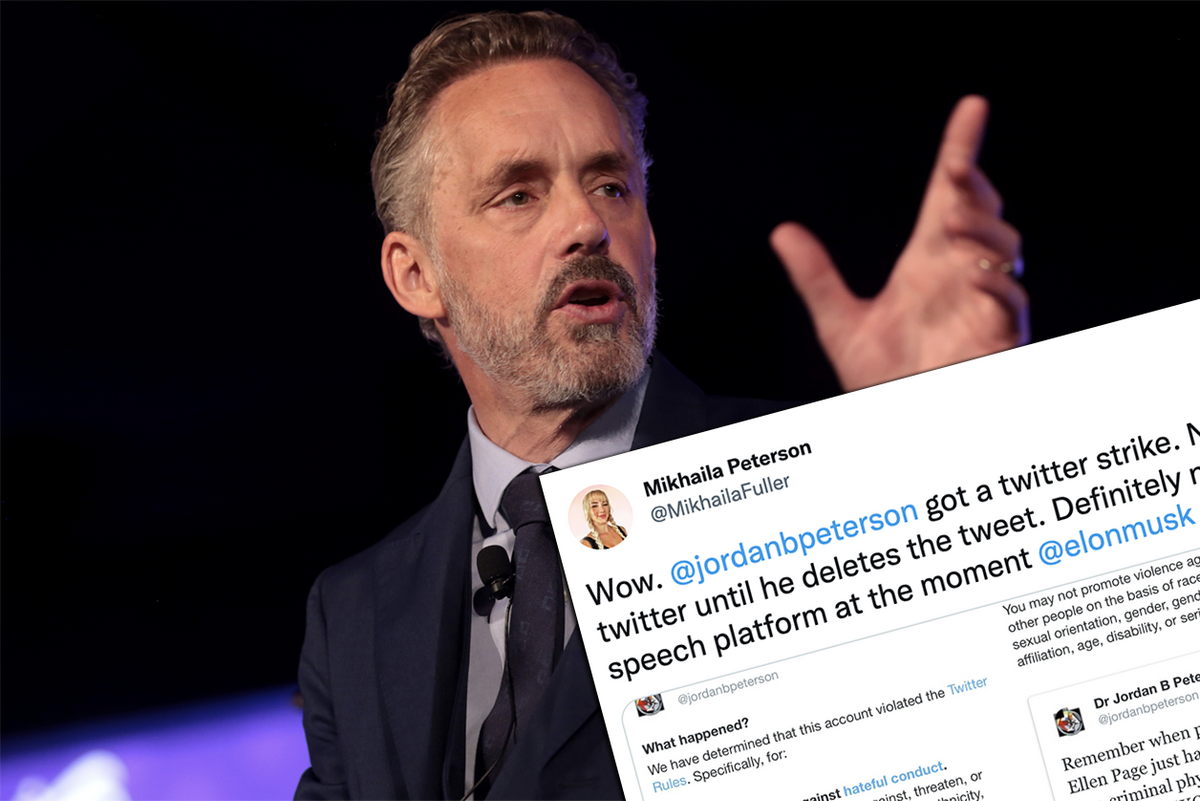 Chancellor Jordan P. Peterson was suspended from Twitter. It was one of those temporary suspensions where a user tweets something that an employee doesn't like, and the user gets frozen out of their account until they delete the tweet and admit they were naughty. Chancellor Peterson's daughter Mikhaila made the announcement.
Peterson tweeted, "Remember when pride was a sin? And Ellen Page just had her breasts removed by a criminal physician." It is unclear what about this tweet was suspension worthy.
Experts say it was because Peterson "dead named" actor Elliot Page. Elliot used to be the insufferable actress and activist Ellen Page. But in 2020, he transitioned into Elliot Page and is now a man. As part of that transition, Elliot had a double mastectomy.
Twitter is very sensitive about "dead-naming," or any reference to the gender that the trans person used to be. Satire site The Babylon Bee is still suspended for a joke they made about a Biden White House Official. Independent journalist Libs of TikTok gets suspended all the time.
Another possibility is that Petterson was talking about a different Ellen Page. It's a common name. A quick search in the White Pages finds 100+ records for Ellen Page in NY, CT, and 39 other states.
It is unclear if Peterson will delete the tweet or otherwise challenge his suspnsion.
The Louder with Crowder Dot Com Website is on Instagram now! Follow us at @lwcnewswire and tell a friend!

June 30, 2022 at 08:41AM - Brodigan
Twitter Suspends Jordan Peterson for Dead-Naming Actor Elliot Page and His Former Breasts
Click the headline to read the full report at Louder With Crowder