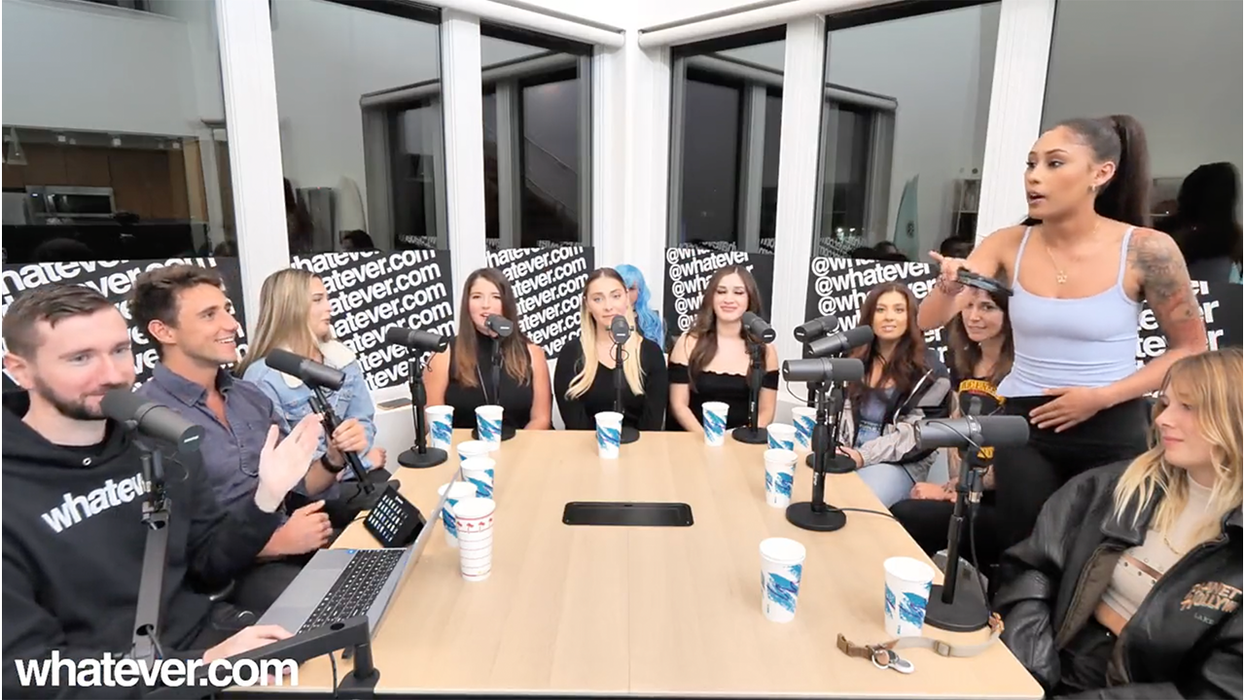 Based flannel dude is back, and this time, he lost the flannel and brought an equally based friend. This show got so based that his triggered guests actually rage-quit in the middle. That's how you know it's seriously based.
The trouble began when a viewer sent a chat that asked, "Would you rather smash the hottest trans woman in the world or the oldest woman in the world?"
Chase, the only other male present besides the host, replied, "Honestly bro, the oldest woman in the world, because then I wouldn't be gay."
Uh-oh.
\u201cFull video of the RAGE QUIT and her STORMING off after he says he would NOT sleep with a transwoman.\u201d

— whatever (@whatever) 1677550279
This didn't sit well with Kiko, their 22-year-old bartender guest. She accused him of being transphobic and asked, "what the f**ck do you mean?"
Chase then calmly explained, "Because if I had sex with a trans woman, I'd be having sex with a biological man. And I don't want to do that." At this point, host Brian Atlas simply put his head in his hands. He knew what was coming.
Chase continued to explain that it would be gay for him, a biological man, to have sex with another biological man. But Kiko was not having it. She got up and left, as did the chick sitting next to her.
Kiko could be heard yelling off-camera, "For a biological woman, who doesn't even have any trans friends, that was too f*cking far." She then attacked him for being a Christian and called on him to "not judge."
Chase came back with the perfect counterargument: God created man and woman. And that is really at the heart of this whole transgenderism debacle. Humans are trying to do something God has already perfected by recreating the genders. And the results have been devastating.
Men, it's ok if you don't want to sleep with a biological man. It doesn't make you transphobic. It just makes you straight.
But actually, I guess in 2023, those are the same thing. C'est la vie.
February 28, 2023 at 04:09PM - Lily Hayes
Watch as this chick rage-quits a podcast because a dude refuses to sleep with a trans (sigh) 'woman'
Click the headline to read the full report at
Louder With Crowder