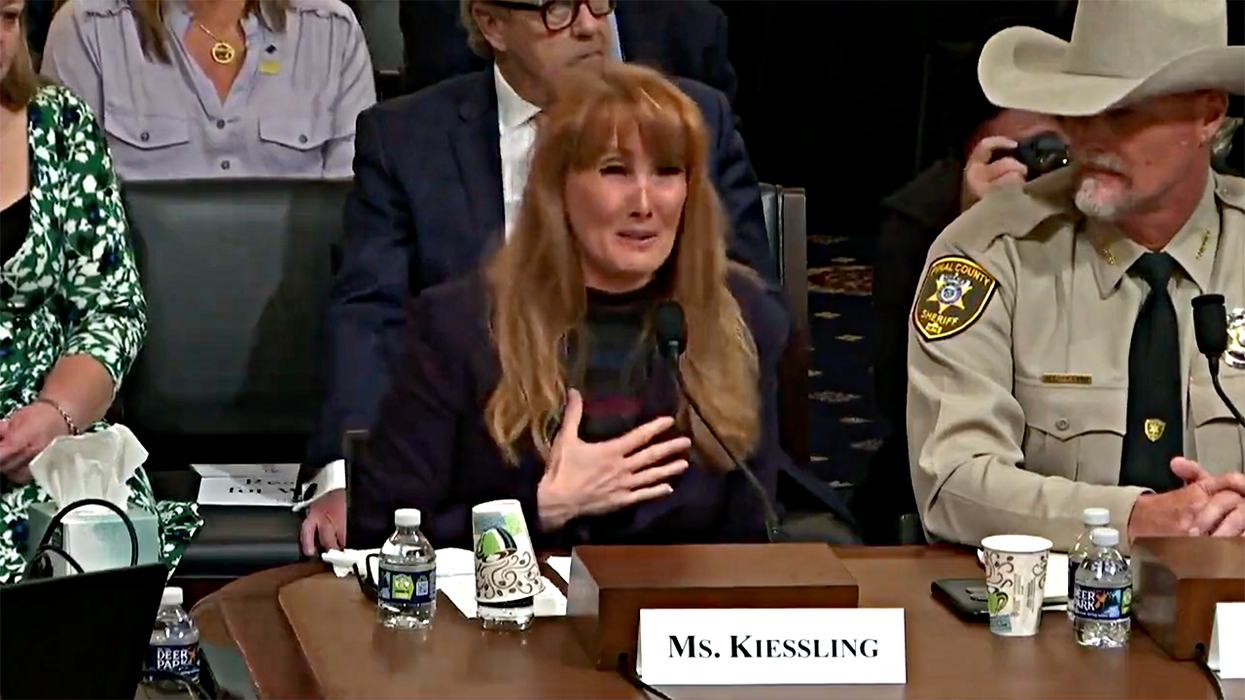 The House held a hearing today on the state of our southern border. Spoiler: it is bad. Essentially nonexistent, actually.
One of the most tragic results of the border crisis is America's subsequent fentanyl epidemic. At the hearing, Rebecca Kiessling gave emotional testimony about the impact of fentanyl on her and her loved ones. Kiessling lost both of her sons to fentanyl poisoning back in 2020. Twenty-year-old Caleb and Eighteen-year-old Kyler took "fake Percocet" in a hotel room along with a 17-year-old friend who also succumbed to the drug.
Kiessling explained that she didn't even know what fentanyl or Narcan was, and didn't know her sons were taking anything that could kill them. They didn't either, she said - but the government knew.
\u201cHEART BREAKING: Mother who lost 2 of her sons to fentanyl testifies at border hearing\u201d

— The Post Millennial (@The Post Millennial) 1677606267
"If we had Chinese troops lining up along our southern border with weapons aimed at our people, with weapons of mass destruction aimed at our cities, you damn well know you would do something about it. We have a weather balloon from China going across our country. Nobody died, and everybody's freaking out about it. But 100,000 die every year, and nothing's being done. Not enough is being done, numbers are going up, not down, and you talk about children being taken away from their parents. My children were taken away from me."
This epidemic really is the equivalent of a foreign attack. Chemical precursors for fentanyl are actually shipped from China to Mexico, where they are manufactured into the opioid and trafficked across the border by cartels. The result? According to Families Against Fentanyl, fentanyl poisoning is the leading cause of death for Americans ages 18-45.
Countries securing their own borders shouldn't even be a debate in 2023, but here we are. And at a certain point, the United States government has to decide if it wants to protect its own people or not. Might I suggest a big, beautiful wall?
February 28, 2023 at 03:38PM - Lily Hayes
Watch: Mother testifies with heartbreaking story about losing both her sons to fentanyl
Click the headline to read the full report at
Louder With Crowder