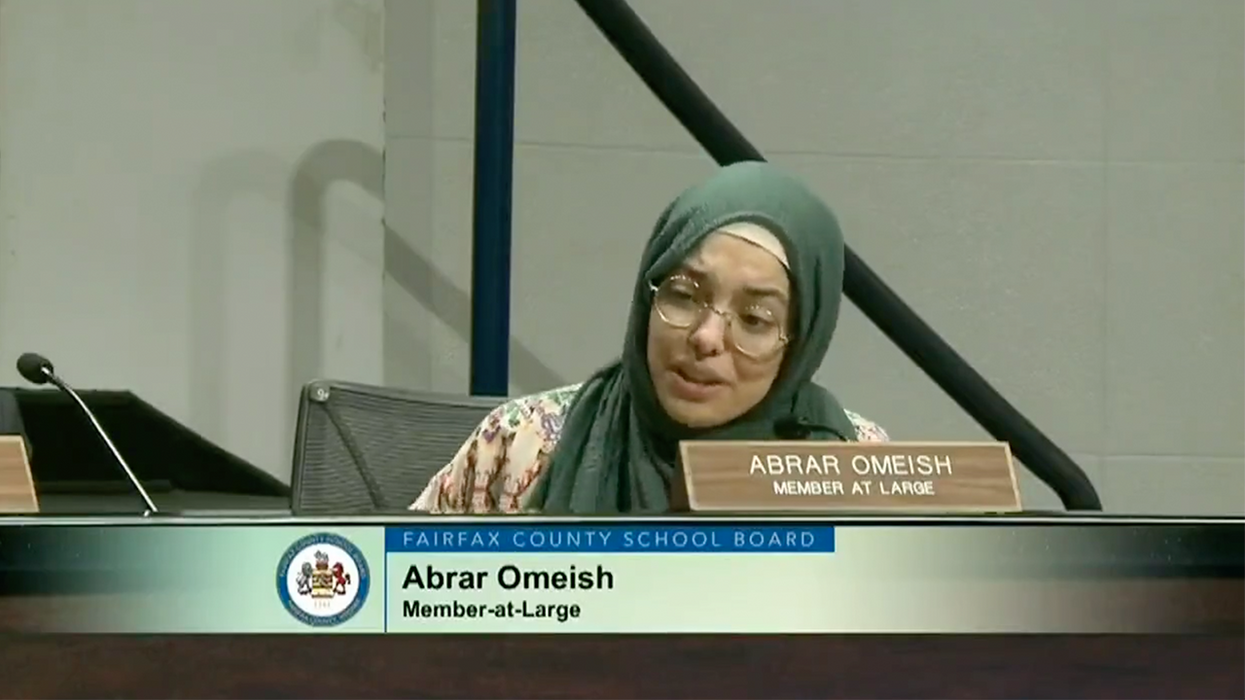 Parents, I am once again warning you to be vigilant about the people involved in your children's education. Otherwise you could accidentally raise the next AOC. And we can barely handle one of her.
On the bright side, this school board miraculously isn't talking about gender and the beauty of being gay. On the not-so-bright side, they are discussing World War II. Specifically, the Battle of Iwo Jima, when U.S. Marines invaded the island off the coast of Japan. The battle lasted for five weeks and killed some 7,000 Marines. Americans eventually secured Iwo Jima, which cleared the way for one of the last battles of the war at Okinawa. And according to this Virginia school board member, that's somehow incredibly evil. You read that correctly. Unfortunately.
Abrar Omeish, a member of the Fairfax County school board, said at a recent meeting that the battle of Iwo Jima was evil and suggested it never should have happened. Omeish said, "Just a few days ago was Japanese Day of Remembrance. The days when Iwo Jima unfortunately happened & set a record for what human evil is really capable of."
\u201cThis is a member of the Fairfax County, Virginia school board saying that the Battle of Iwo Jima was \u201cevil\u201d and never should have happened.\n\u201d

— 1776 Project PAC (@1776 Project PAC) 1677517156
My first thought when I watched that clip was she probably just misspoke. But she hasn't made any attempt to further explain what she meant or backtrack.
The Washington Free Beacon emailed her and asked her to clarify her remarks. She emailed back, "There is no reason to warp what was said and reading more into it merely reflects biases forced in by the listener." She also said Iwo Jima "happens to fall on the same day" as the 1942 executive order issued by then-president Franklin D. Roosevelt to incarcerate Japanese Americans and noted that the order remained in effect "even after Iwo Jima on February 19, 1945, three years later." She didn't, however, explain why Iwo Jima itself was evil and unfortunate.
We probably shouldn't be surprised at this bizarre statement, since Omeish told the class of 2021 to remember "jihad" as they entered a world full of "white supremacy". A bit of a red flag, no?
February 27, 2023 at 04:28PM - Lily Hayes
Watch: School board member makes bizarre claim famous WWII battle was "evil," can't explain why
Click the headline to read the full report at
Louder With Crowder